Vessel inspections during the global State of Emergency
Despite the global state of emergency due to COVID, maritime transport is considered essential. Our marine surveyors took advantage of the Asian giant "MV Zhi Xian Zhi Xing" stop at the port of Bilbao, on April 24th 2020, to carry out the eCMID inspection. Both, our inspectors and the crew, took all the preventive measures to avoid contagion. Safety first.
The ship left the port of Qinhuangdao in China on 7th  March 2020 and sailed around 20,000 km until its arrival to Bilbao. She transported wind turbine blades for Iberdrola's under construction wind farms.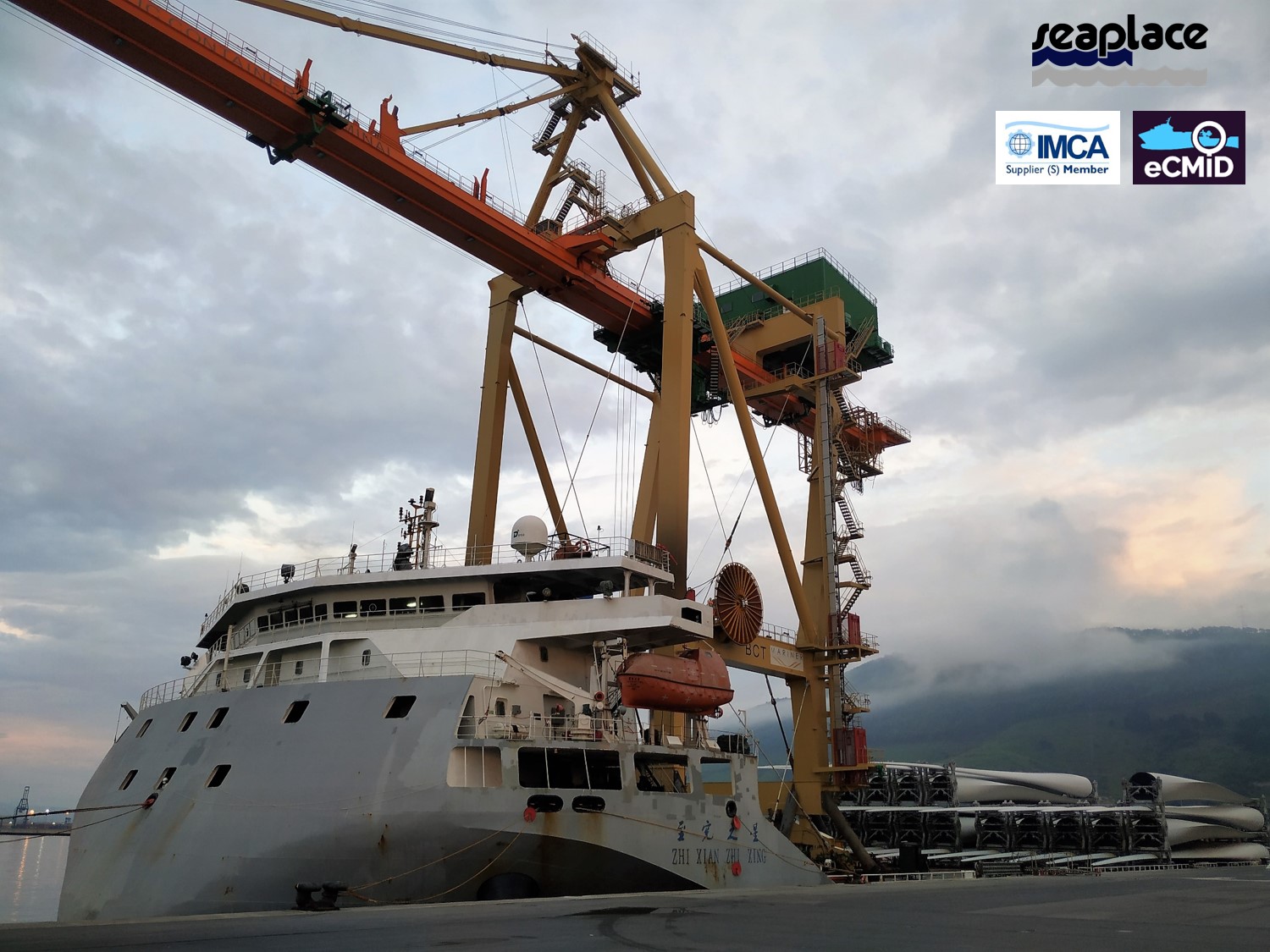 The eCMID system provides standard formats for the inspection of offshore vessels and helps to promote safety and efficiency by reducing the number of repeat inspections on individual vessels. It was the first time that the MV Zhi Xian Zhi Xing carried out this audit. The inspection was planned in liaison with the vessel owner and crew, and  performed by our CMID accredited vessel inspector (AVI) team onboard.
Seaplace which is IMCA (International Marine Contractors Association) member since 2014, has a dedicated team of experienced marine surveyors and counts with IMCA CMID AVI (accredited vessel inspector) among them. The background, provided by our work in ships and offshore units, gives us the capacity of understanding the operations and the problems on-board and the ability to perform efficient inspections. Our team of inspectors and marine surveryors offers other servecies such as ISM(International Safety Management) audits, DP (Dynamic Possitioning) annual trails, RO (Recognised Organisation inspections or IHM (Inventory of Harzardous Materials) managing along the ship life.
If you are a shipowner looking for support regarding your certifications, we are the independent consultancy were you can trust! Give us a call to quote our services.